As housing prices continue to climb, particularly in California, it's essential to make sure your Encinitas real estate increases in property value.


An endless list of home renovation projects can be completed before listing your home, but not all home remodels projects are created equal in terms of market value. The following are five home renovation projects that will boost the property value of your Encinitas home.
Outdoor living
In recent years,
outdoor living
has become more critical than ever. Backyards are the new gathering place for friends and families to host parties and have dinners. By improving these spaces around your home, your property will stand out from other Encinitas homes for sale.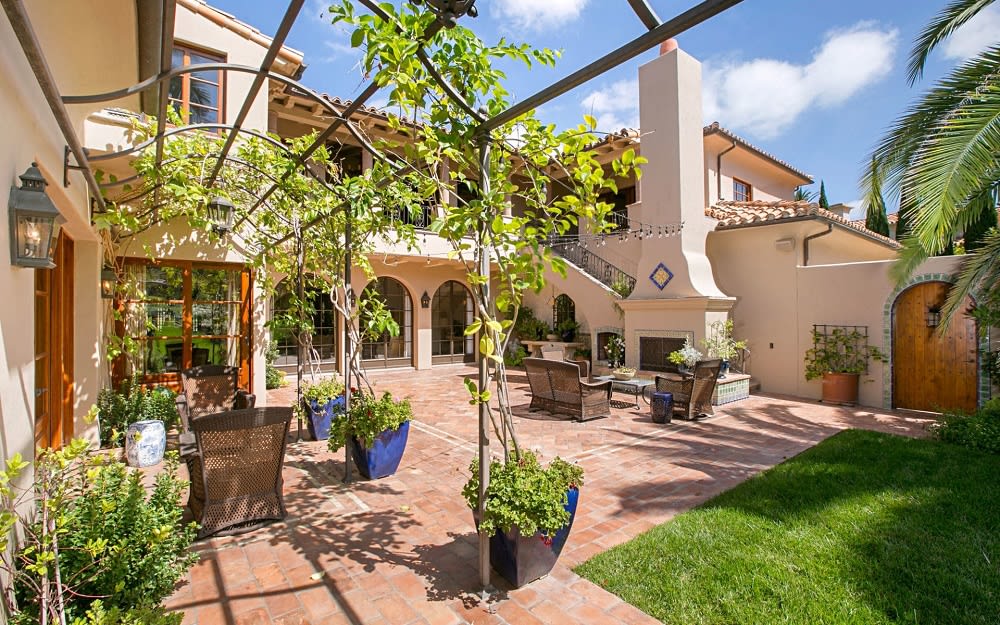 When preparing your Encinitas home for the market, pay special attention to your curb appeal. This is where buyers will form their first impressions of your real estate. Look into any landscaping projects and upgrades that you can complete before listing your home. Trim and shape trees and bushes already on your property to give your outdoor spaces a fresh, tidy look. Additionally, consider adding an outdoor garden to your yard. A garden will give your yard a clean look and add to its functionality.
Several smaller projects can also improve the functionality of your backyard while increasing your home's value. Consider adding a fire pit or a gazebo. A hot item for backyard living right now is a brick oven—any outdoor kitchen upgrade will boost your property value and help sell your home. When it comes to your outdoor space, you want to create an ambiance that encourages potential buyers to visualize themselves living and entertaining there.
Kitchen
Once your outdoor space has been perfected, turn your focus to the indoors.
The kitchen
is considered the heart of the home, and potential buyers of Encinitas homes for sale are looking for a fully upgraded, move-in-ready kitchen. Replacing your outdated appliances with new, stainless steel versions will give potential buyers a great first impression of your kitchen. Another major upgrade that will increase your property value is an island. An island will give your kitchen more counter space for cooking, eating, and working. Additionally, don't skip the small details during your remodel. New lighting and contemporary sink fixtures will add to the polished look of your upgraded kitchen.
Bathroom
When considering a
bathroom remodel
, you need to decide if you want to invest in the midrange or upscale renovations. To determine if your bathroom needs a remodel, consider assessing comparable Encinitas real estate in your neighborhood. You want your remodels to be on par with other Encinitas homes for sale, but you don't want to price yourself out of the market.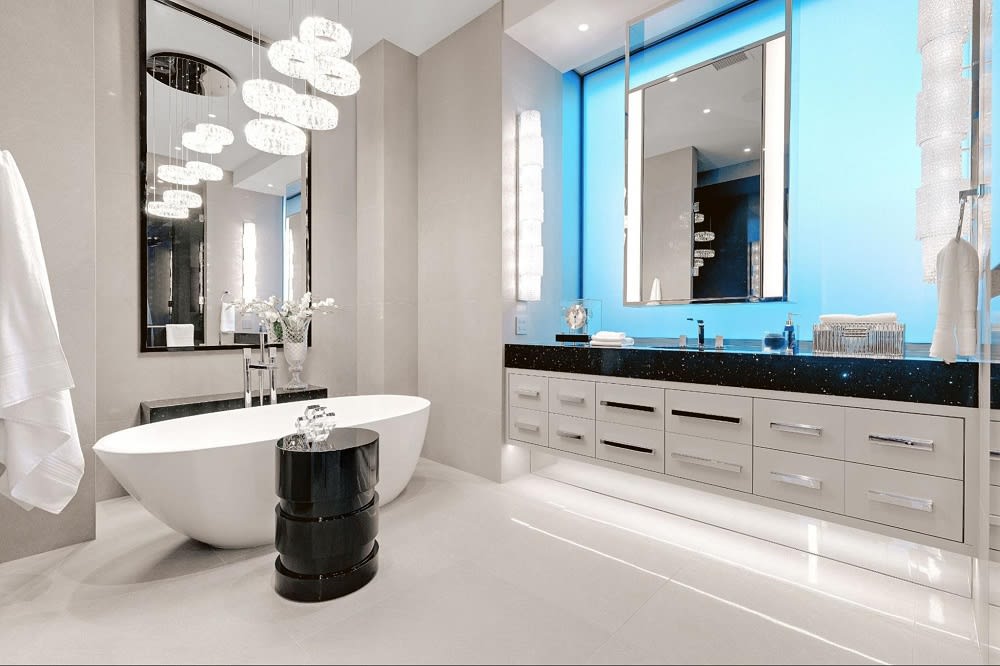 Midrange renovations will cost less than their upscale counterparts, but they can still significantly increase your home's value. Start small by replacing all fixtures like lights and drawer pulls, then look to larger projects. Add a flat-top vanity, upgrade the flooring to ceramic tile, and find a new ceramic tile bathtub.
If you want to upgrade your bathroom entirely, consider adding square footage. A larger bathroom provides more space for luxury items—like a freestanding tub, a double vanity, and additional storage space. Each of these upgrades will increase the value of your Encinitas home and provide a new selling point for many potential homebuyers.
Smart-home technology
With increased smart technology, many modern buyers seek an Encinitas home for sale. This technology provides efficiency within the house and an extra layer of home safety. When remodeling your home, there are several items to incorporate smart technology.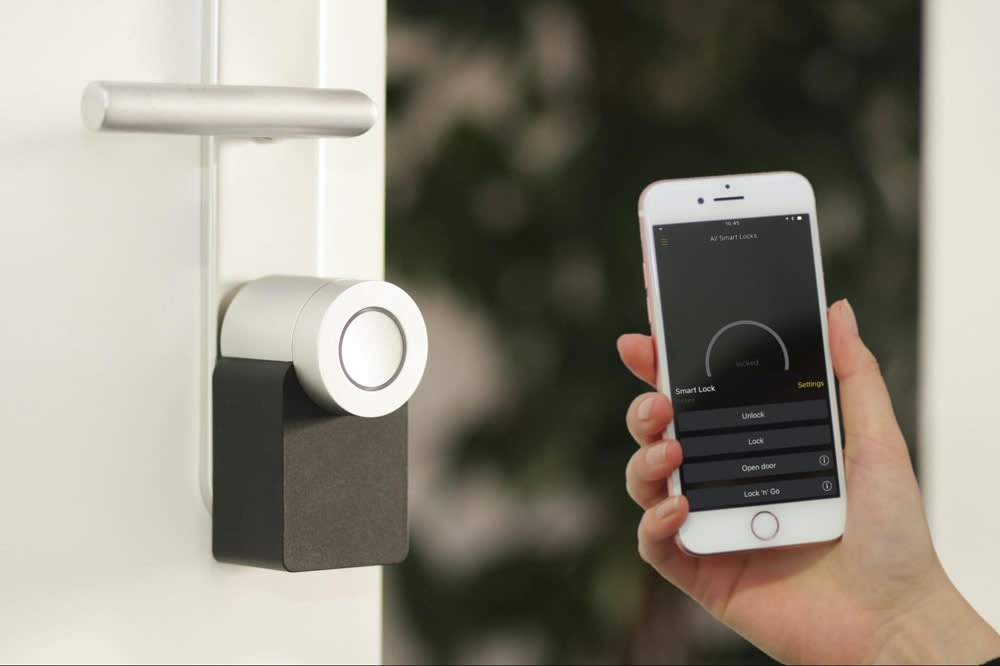 Smart security systems increase the safety and protection of your home, which will be a stand-out feature when homebuyers are comparing your property to other Encinitas homes for sale. There is a wide range of security systems and components that you can add to your home, so you will want to research the right ones for you.
If you want to go all-in on smart technology, consider adding tech to increase your home's comfort. Many smart tech items can be controlled from your phone, like TVs, speakers, and lighting. Smart appliances are also on the rise, and you can add several smart appliances to your kitchen remodel. Both smart thermostats and smart lights increase your home's appeal and overall convenience and are energy efficient — all major selling points for potential buyers of Encinitas homes for sale.
Flooring
Consider your floors throughout your home.
Replacing or refinishing your floors
is a good idea to increase your Encinitas property value. Hardwood is a solid choice for flooring replacement, with a high return on investment, but it can be costly and requires maintenance.
Another flooring option would be vinyl or laminate alternatives to hardwood. They look similar to more expensive surfaces but are easier to clean and more resistant to general wear and tear.


If you already have hardwood floors that don't need replacing, refinish and clean them. You should wait until other remodeling projects are complete and close to the listing date.
Ready to list your Encinitas home for sale?
When your remodeling projects are finished, you'll need an experienced Encinitas realtor to list your home in the competitive market. Reach out to experienced local realtor
Zach Weinger
when you're ready to take the next step. Zach has a vast knowledge of the Encinitas market and will provide you with professional, attentive service throughout your real estate transaction. Wherever you are in the process of remodeling or selling a home,
contact Zach today
.