Are you ready to list your Del Mar real estate in 2021? Though Del Mar is currently experiencing a seller's market where there are more potential buyers than there are homes for sale, sellers still need to be smart when it comes to marketing their home. Using social media is one of the most effective ways to promote and showcase your home for sale and encourage offers. Here are six ways you can use social media to market your home.
Share Images and Video
The first step that more than 44% of homebuyers took in 2020 was to look online for properties for sale. This happened even before they contacted real estate agents to work with during the home search process. What does this mean for those listing Del Mar homes for sale? It means you have to put your best foot forward when it comes to displaying your home on websites and social media platforms. The best way to ensure your home attracts the attention of potential buyers is to invest in high-quality images from a professional photographer and pro videography. The images can be used in the listing as well as in Facebook ads, while the video can be used to create a virtual tour for potential buyers to view. You can link to your virtual tour on your Facebook, LinkedIn, or Instagram pages or do live virtual tours on certain social media sites. Encourage your friends and family members to share your images and video with their networks in case they are connected to someone who may be interested in buying your home.
Market to Your Ideal Buyer 
One of the best parts of using social media for marketing purposes is that you can easily target your ideal customer—or, in the case of Del Mar real estate, your ideal homebuyer. Before you create a social media marketing strategy, spend some time thinking about the type of buyer who would be most interested in your home. Are they young couples who are buying their first home? Older, more established homeowners who want to move up from their first or second home? Empty-nesters who are ready to buy a home with less square footage but luxury amenities? Once you've identified who is most likely to buy your home, you can create targeted ad campaigns aimed at driving them to your listing. This type of marketing is not only very effective, but it also saves you time and money as you're not showing your home to those who don't have the financial means or interest in purchasing it.
Use Facebook Ads
When you create quality Facebook ads and execute a Facebook ad marketing strategy, you are able to reach those in the market for Del Mar homes for sale right where they are. Not only can you geo-target them to increase local traffic, but you can also promote your ads to those who have the right interests or even those who like other pages that are promoting similar homes. Although you can't target based on age, gender, or zip code to prevent housing discrimination, you can still develop accurate personas that will allow you to get your ads in front of those who are most likely to respond to it.
Market Open Houses
The Del Mar real estate industry has gone through a number of changes since the pandemic hit. In many parts of the country, open houses were put on hold, and realtors had to come up with other options to market their listings to interested buyers. Fortunately, technology allowed agents to conduct virtual open houses through their websites or social media pages. Though in-person open houses are starting up again, many agents still prefer to do online open houses so they can reach more people and keep themselves and their clients safe. Whether you and your agent are doing virtual or in-person open houses to market your home, you can drive more traffic to your event by promoting it on social media. You can create live events on Facebook and invite everyone in your network to attend. Some Del Mar real estate agents are even hosting multiple open houses for separate properties on a single day, which drives even more potential buyers to the event.
Use Landing Pages
The goal of social media marketing is to get potential buyers to click on your ad or post for Del Mar real estate and navigate away from the crowded world of social media and to a place where you can capture their information. The best place to direct them to is a landing page or microsite. A landing page is a standalone web page that is created specifically to market your home. Instead of having to click through a realtor's entire site to find the home they are interested in, potential buyers will be directed to a page that features your home only. The page is designed with only one purpose in mind: to sell your home. The page can have multiple images, a video tour, a way to capture visitor contact information, and an effective call to action that prompts interested buyers to make an offer or schedule an in-person showing.   
Work with a Del Mar Real Estate Agent Who Has Access to Social Media Marketing Tools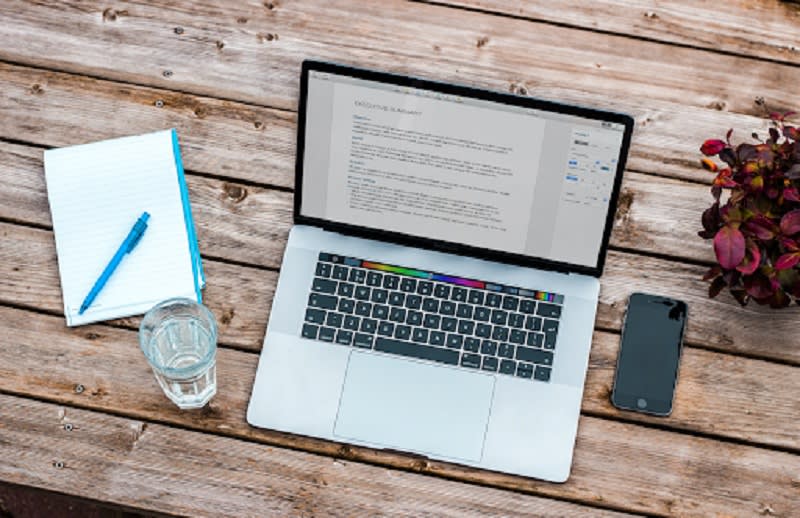 No matter which tools or platforms you decide to use to market Del Mar homes for sale, it's difficult for a seller to do all the work on their own. Working with a Del Mar real estate agent who is savvy when it comes to online marketing and who has access to effective social media marketing tools is the best way to ensure you use social media to its best advantage. Before deciding on an agent to work with to sell your home, ask them what type of social media marketing they have done for other clients and which unique tools they have at their disposal to market your home.
Ready to take the next step and work with a Del Mar real estate agent who has access to the best social media marketing tools to sell your home? Contact Zach Weinger today to schedule a meeting.