Life on the beach provides gorgeous nights where you can dine with a view from the comfort of your home. There is also ample opportunity for large family gatherings and entertaining friends. The key is to have a comfortable kitchen for cooking while still looking like it's ready for its cover shot on a magazine.

If you are remodeling Del Mar Heights homes for sale, it is important to create a kitchen that will increase the value of the home. Here are the kitchen upgrades that will make your kitchen feel luxurious and on-trend.
1. Double island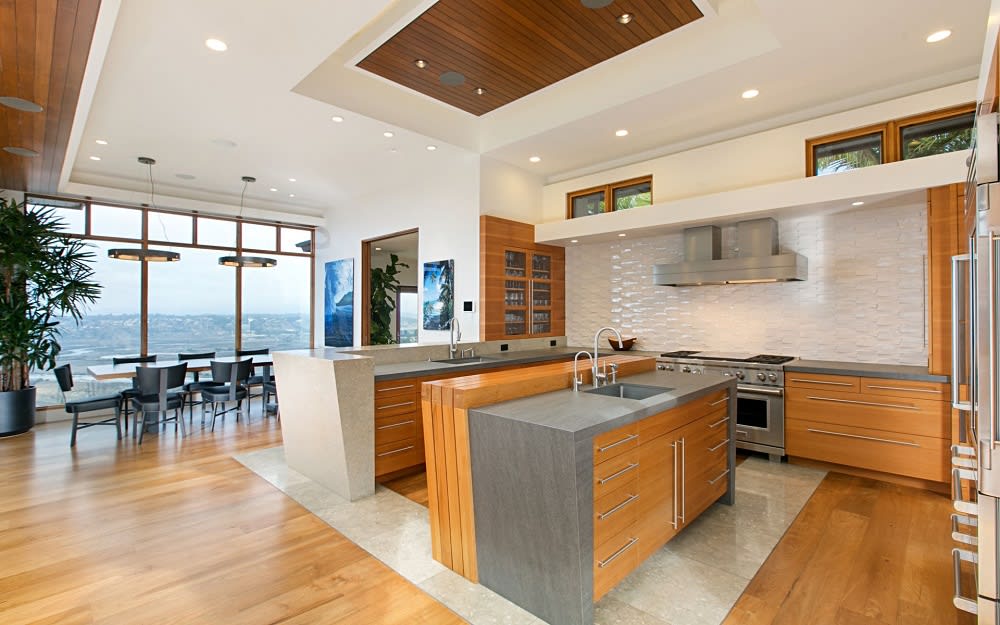 The kitchen island is undergoing a makeover and multiplying. If Del Mar new homes have room for two kitchen islands, it provides a wonderful space for dining and working with one island dedicated to each.
Waterfall islands
, those with countertops spilling over on one or both sides of the island, are popular right now. It creates a dramatic look while also being easier to care for.
If there isn't room for two islands in your kitchen, consider adding a dropped dining bench. It creates a comfortable space for dining because it swaps the high bar stool for comfy chairs. If you use different materials for the island and drop bench, you create another area of interest.
2. Natural features
Bring nature indoors by adding some natural features. Natural materials add texture, and they are often a more sustainable choice. Replace the tile with large slabs of marble for an organic touch that looks like fine art. The veining patterns on marble shine best when they have space. Cover your island in marble or take the backsplash all the way up to the ceiling. You can even use marble for the flooring on Del Mar Heights homes for sale.
Nothing says nature better than
plants
. Walls with latticework and greenery make it feel like it's outside. Hanging plants with draping leaves adds drama. Even putting a small plant or some flowers on the island brings life into the room.
3. Add some color
There are so many options for adding color and color is trending for Del Mar new homes. The all-white kitchen feels sterile to us after years of sanitizing. We are craving warmth and vibrant color. You can go dark and moody with your kitchen with black countertops and appliances. Dark gray and richly textured wood makes a dramatic statement while still being warm. You may choose to do a high contrast look with dark floors and walls and bright countertops.
The
trending colors
for kitchen cabinetry are greens in all shades, from hunter green to seafoam, charcoal gray, and warm blues. Brightly colored dining ware makes the kitchen setting fun. If you prefer tile, add a beautiful mosaic tile to a small area and make a big statement. Artwork is an opportunity to express what is meaningful to you while adding drama and color to the room.
4. Custom features
Customized cupboards
and drawers make your kitchen more functional while also adding a nice upscale finishing touch. Kitchen cabinetry provides the perfect opportunity to showcase quality craftsmanship in Del Mar Heights homes for sale. Wainscotting with decorative elements, such as Grecian art or rustic stone, update the kitchen with elements that never go out of style.
If you like wine, adding a built-in area for wine storage adds a dramatic look to a kitchen. If mixed drinks are more your thing, a built-in bar area with an additional sink would be perfect. Adding sculptural elements makes the kitchen feel extra lavish. Customized features personalize the space and make it unique.
5. Seamless transition
Fully retractable patio doors create a seamless transition from your kitchen to the outdoors. It is like taking your kitchen outside. Let the fresh air into your home. An indoor/outdoor kitchen is perfect for entertaining and family gatherings because it increases the square footage of your entertaining area in Del Mar new homes.
If you match the flooring, color, or use of stone in your outdoor space you further blend the two areas together. An
outdoor kitchen
provides the perfect opportunity for cooking in a space that doesn't heat up the whole house. Your glass, floor to ceiling, patio doors also allow the warm sunshine to fill your kitchen during the cooler winter months.
6. Hidden features
With so many people using their kitchen spaces for a lot more than just cooking, hidden cabinets and
appliances
are trending hot right now. For those who have an open floor plan, hidden appliances expand your living space. No longer do you look at your kitchen and see cabinetry and a stove. Now, what you see is just another wall made with rich woods or in warm paint colors.
The options for panel-ready refrigerators are growing. The options for the overlay are practically endless. Integrated refrigerators are completely camouflaged. They do not show any of the vents, and they sit perfectly flush with your cabinets. Hidden kitchens are making show-stopping appearances in Del Mar Heights homes for sale.
7. Finishing touches
If you have an open floor plan, place a rug under the dining table to add some color and visual beauty while also warming up the big open space. The finishes you choose for your hardware and faucet are important finishing touches to Del Mar new homes.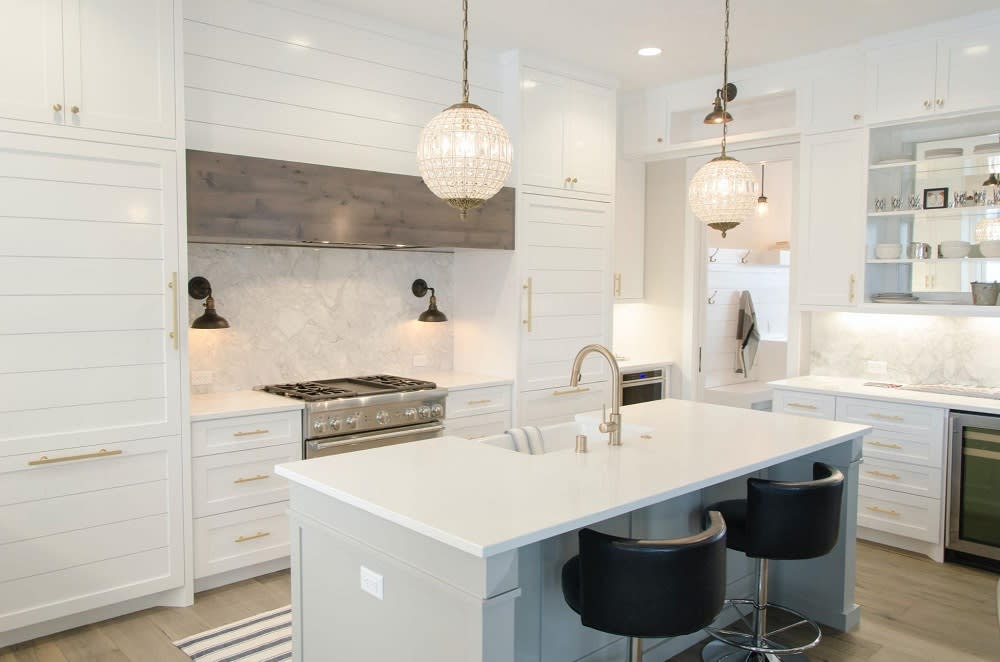 Don't forget about the
lighting
. The options are endless, from chandeliers to minimalist LED bars. Light fixtures can provide a note of contrast, such as gold or copper in a moody kitchen. They highlight the features of the room, such as toe-kick lighting or backlit cabinetry. The lighting fixtures you choose are the final touch to making your kitchen feel modern.
Zach Weinger's Team
of realtors is happy to help you find the best kitchen remodeling projects to increase the value of your home. They are local real estate agents who are experienced in buying and selling investment property, vacation homes, and residential real estate.