Though the holiday season isn't typically the best time of the year to sell a home, it's an ideal time to start making plans to improve your property if you plan to sell in 2022. Like the rest of Southern California, Del Mar has the benefit of being warm year-round, which allows you to not only improve the interior spaces of your home during the winter months but also focus on putting the finishing touches on the exterior areas. And if you plan to list your house for sale in early 2022, putting time and effort into the curb appeal is the best way to ensure it sells quickly (and for the highest bid possible).

Below are some landscaping ideas that will pay off when selling your Del Mar real estate.
1. Add potted plants
Fresh greenery always makes a splash when it comes to curb appeal. However, preparing a home for the market takes a lot of time and energy, and many homeowners planning to sell don't want to take the time to plan flower beds—and then attempt to keep the plants alive, trimmed, and looking their best. The solution is to landscape with potted plants. Not only are they more versatile (as they can be moved or brought indoors if needed), but they achieve the same curb appeal with potential buyers. Consider putting two of the same plants in matching planters on either side of your front door for a classic look. Not sure which plants to buy? Opt for low-maintenance, easily pruned choices like boxwoods and small evergreens.
2. Light up your listing
Outdoor lighting on Del Mar homes for sale adds to nighttime curb appeal, as well as increasing safety and security. Solar light fixtures are popular with homeowners as they're charged by the sun and don't need any complicated wiring. You can place solar lights along pathways, in flower beds, or highlight other focal points in your yard. In addition to solar lights, consider adding a motion-sensing spotlight to up the security factor of your property. String lights are also popular, though most homeowners tend to use these in backyard gazebos or decks to create a pleasant evening ambiance.
3. Paint or replace your outside doors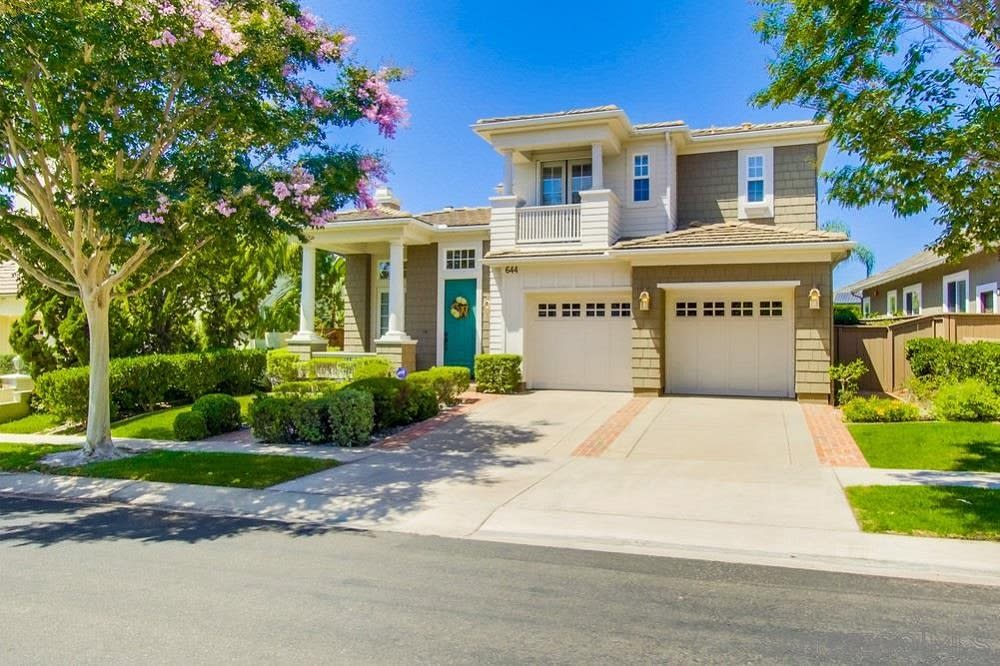 The front entryway door is a focal point of your curb appeal, as is your garage door (if it faces the street). Any experienced Del Mar real estate agent will agree that making sure these two doors are in pristine condition can have a huge impact on the first impression your home makes on potential buyers. If both sets of doors are in good condition and just look a little faded, a fresh coat of paint (or thorough cleaning) is all you need. Front doors that add a pop of color to the exterior can make them stand out among other Del Mar homes for sale. Experts suggest choosing bright yellow or turquoise hues to grab the attention of buyers.

If your front or garage door is in disrepair or is damaged, replacing it is probably your best bet. A new front door will run an average of $1,000, but you can expect an ROI of almost 75% when you sell. A garage door will cost a bit more, especially if you have more than one bay, but you can expect to get back nearly all your investment (97.5%).
4. Add clean edges
A simple yet effective project to boost your Del Mar curb appeal is to add a subtle landscape border that separates your garden from your lawn area. This is a project that's easy and affordable for homeowners, and that can be completed quickly. You can use strips of steel, aluminum, or plastic to create a nice delineation between the separate parts of your yard for a clean, organized look. You can choose to create more visual appeal by using brick or other hardscaping materials to create borders around trees or garden areas.
5. Emphasize the entrance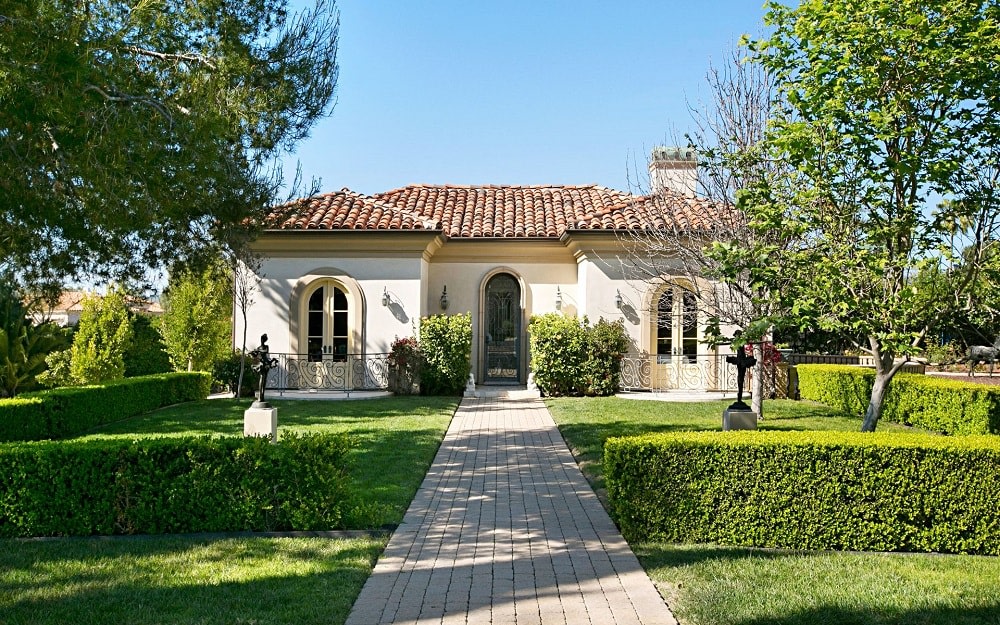 In addition to potted plants, if you don't currently have a clear walkway leading up to your front door, you can add strong visual and practical appeal to your landscaping by creating one. For Del Mar homeowners who enjoy some DIY work, a path can be easy to create with stepping stones, gravel, or pebbles.
6. Add a picket fence
If you want a bit of classic curb appeal, you can expect to pay around $10-$14 per linear foot for a picket fence (including installation!) Common heights for front fences are around three feet, and they provide a pleasant border without obstructing the view of the front of the home. Boost the curb appeal of your Del Mar real estate even more by shrouding your fence in vines or flowering plants.
7. Paint your shutters
If your shutters are in good shape but looking a little faded, or if they're the same color as the rest of your house, you can quickly and easily add curb appeal by painting them. Del Mar real estate experts suggest staying true to the character of the home when choosing a color. For example, if you have a beach-style bungalow, pastels are best, and stick to primary colors if your house is more traditional.
Listing a home for sale in Del Mar?
Creating the best first impression for prospective buyers is crucial when it comes to selling your home quickly—and encouraging high offers. When you're ready to start prepping your home for the market, reach out to experienced Del Mar real estate agent Zach Weinger. Zach can provide expert guidance on curb appeal, pricing, and negotiating with eager buyers in San Diego County—and will make your home sale rewarding and stress-free. When you're ready to sell your Del Mar home, contact Zach and his team.