Whether you're a long-time resident or simply visiting for the weekend, you need to reserve some time to check out the city's Little Italy neighborhood. Full of charming views, delicious food, and unique entertainment options, Little Italy is a hidden gem within San Diego with a lot to offer. Here are just seven of the many reasons why Little Italy is one of the best neighborhoods in San Diego.
1. Downtown is a quick five minutes away
If you own downtown San Diego real estate or are in the market to buy a downtown home, you'll find it extremely easy to get to Little Italy. Many San Diego residents enjoy the downtown lifestyle because of the
young demographic
, as the median age of downtown residents is 40. There are also numerous employment opportunities. The downtown area is a hub for innovation and tech startups. In fact, it's tied with Carmel Valley for the most startups in the United States.
Downtown also features plenty of action to keep residents and visitors entertained and busy. Those who own downtown San Diego new homes benefit from sixteen blocks of restaurants, clubs, galleries, shops, and theaters, including the bayside dining and shopping complex
Seaport Village
, the
Museum of Contemporary Art
, and the many entertainment options in the
Gaslamp Quarter
.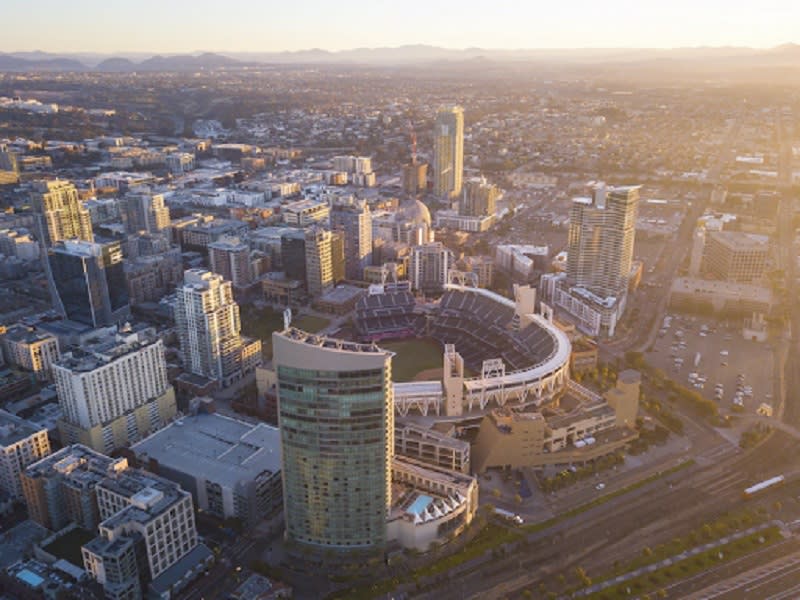 2. It's incredibly walkable
There's no need for a vehicle when you live in or visit Little Italy. The area is full of beautiful, open piazzas with water fountains and seating, perfect for a picnic or just to stroll through while enjoying the
gorgeous San Diego weather
. No matter what you need in Little Italy, whether it's ingredients from the grocery store, a trip to the bank, or dinner in a high-end restaurant, you'll find it nearby.
While you're walking, you'll enjoy some of the most interesting architecture in the country, with designs both contemporary and classic. Those who own downtown San Diego real estate can also take a break from the hustle and bustle in Little Italy, as the neighborhood has created a San Diego 'quiet zone' that is ideal for relaxation.
3. Find plenty of art and culture here
Art enthusiasts will find plenty to love in Little Italy. Not only are their statues scattered throughout the neighborhood that reflects its community and culture, but Little Italy is also the
host of the ArtWalk
, one of the city's most popular annual celebrations.
Founded by San Diego artists in 1984, this event offers a variety of art, including photography, paintings, sculpture, and glasswork. In addition to the art, the festival also includes plenty of activities to take part in. The Mission Fed ArtWalk in Little Italy takes place on October 2nd and 3rd this year, so if you are in town looking at downtown San Diego real estate, make sure to mark your calendar.
4. It's a foodie's paradise
If you love Italian food, you will find yourself in heaven when you visit Little Italy. With more than
90 restaurants to choose from
, the neighborhood is packed with delicious places to dine. Choices include
Filippi's Pizza Grotto
, where you can grab a traditional slice of pie or a big plate of ravioli with a half bottle of chianti. You can also pop into the
Glass Door Restaurant
for an unparalleled view of the San Diego skyline and a craft cocktail, such as the When Doves Cry (tequila, watermelon/basil syrup, lime juice, and Squirt) or the Deja Brew (Buffalo Trace bourbon, sweet vermouth, coffee liqueur, and walnut bitters.) San Diego residents often make the short jaunt to Little Italy for a quick lunch or to treat an out-of-town guest to a meal they won't forget.
5. Your social calendar is never empty
Little Italy is full of activity, and those looking to experience the neighborhood can attend one of two planned community events every month. These include celebrations like Salsa Under the Stars,
Taste of Little Italy
, and many more local get-togethers.
If you love music, you can head over to
Anthology
, the House of Blues, or Casbah. Festivals are also popular in this charming neighborhood. Some of the most popular include the Sicilian Festival, the holiday Tree Lighting Festival, and Carnevale, a bash that involves festive costumes, plenty of entertainment, and some fantastic Italian food.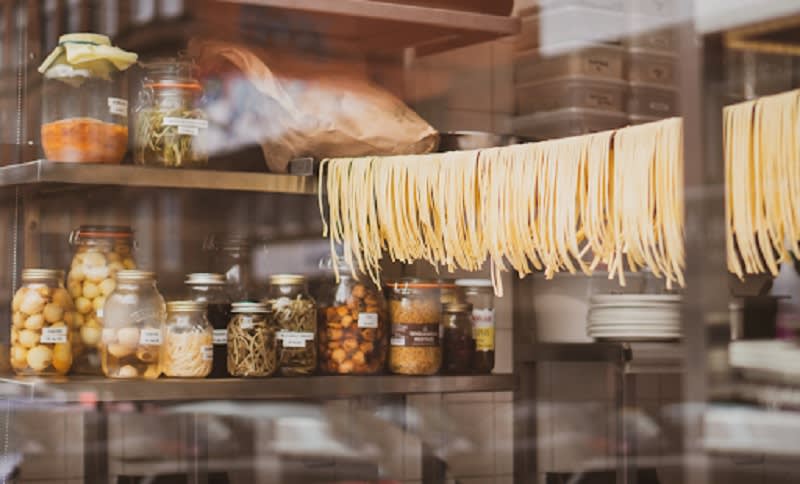 6. It's full of secrets
Want to get away from downtown San Diego and find something new? Little Italy is full of delightful secrets just waiting to be discovered.
Fun things to look for
include the hidden ring in the sidewalk outside Filippi's Pizza Grotto, the recipe tables at Amici Park, and a home built in 1888 that now houses an
upscale wine bar
.
You can also check out the Our Lady of the Rosary church mural that incorporates the founder of the church of Little Italy, bronze plaques scattered throughout the neighborhood with Italian proverbs, recipes, and trivia, and carefully cultivated flowers and trees that mirror the seasons.
7. There's always something to toast to
Need some refreshment as you walk through this fantastic little neighborhood? You're in luck. Little Italy has more than 30 bars, breweries, and tasting rooms. Order up a fine European ale at the
Princess Pub & Grille
, select a wine flight at
Pali Wine Co. Winery and Tasting Room
, or try the Citrasauraus, Mango Me Crazy, or Love Canoe Lager at
Bolt Brewery
.
San Diego is full of fantastic neighborhoods where you can spend a relaxing day, an exciting evening, or a weekend of fun. If you live in San Diego or are planning to buy downtown San Diego real estate so you can live here full time, make sure you reserve some time to experience all that Little Italy has to offer. Ready to make the move? Reach out to an experienced local real estate
agent like Zach Weinger
for assistance.