Homeowners often struggle to decide which upgrades should be completed on their home and which will bring the most significant return on investment. Designers, architects, and construction teams may offer varying opinions, complicating the decision process. Ultimately, the best decisions balance the homeowner's wants/needs and how much to invest in making that happen.
Exterior upgrades
Your home's exterior serves as the first impression of your property. Upgrading vital elements will make your home feel updated and fresh.

The roof
For example, a leaky roof can cause much more damage to a household than assumed, ruining prized items, floors, cabinets, and anything that water or snow could drip on. Not to mention the damage to your wallet if it goes unattended.


The roof is also like the icing on the cake when it comes to the style of the home. Today, many roofing options are available, adding style, function, and sustainability to your home. Replacing a roof can be expensive, but homeowners could earn a 100% return on the investment when updating the roof before selling.

Garage doors
As Del Mar real estate continues to advance in technology, so should garage doors. Often, the entry to and from your home, the garage door is used many times during the day. Incorporating technology like a "
Smart Door
" will add tremendous value to your home and life.
Replacing your garage door can also reflect the style of your home, depending on the location of the door. If it is front and center, consider a door with style to add fantastic curb appeal to your home.

Landscaping
Pulling into your driveway after a long day of work should feel comforting. Having the right combination of plants and lighting goes a long way to create the feeling of comfort, both to you and potential buyers, if you are selling your Del Mar real estate. Hiring a landscape designer, or taking up
landscaping
on your own, will add tremendous value to your home.
Del Mar homes with plants have a softer feel and added color for natural style. Proper landscaping will also give you something many people crave right now — outdoor space. Additionally, installing decks and patios to your landscaping plan will be very appealing to potential buyers and give you a great space to sip a cocktail after a long day.
Interior
We spend a lot of time inside our homes. Owning a home allows you to change the home to fit your style and family needs. When upgrading the inside of your Del Mar real estate, some projects generate more return than others. It is ultimately your home, so sometimes updating the space regardless of the return is the right decision for your family. However, if making smart financial upgrades is most important, you should put your money in the kitchen and bathroom upgrades.

Kitchen
There are two very different types of kitchen remodeling projects: one that updates existing elements and one that begins with a blank slate.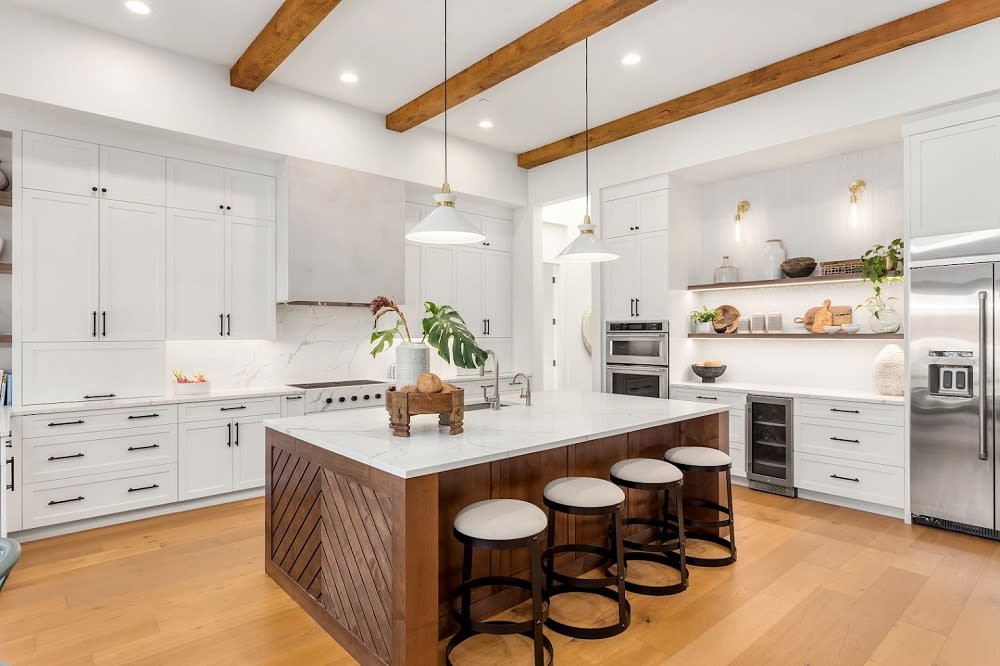 However, it is incredible to see change happen from simple upgrades. Adding new hardware to your cabinets, changing out a faucet, adding a backsplash, and changing out lighting fixtures can give you a significant update to your kitchen with minor fixes. In addition, these are typically lower-cost items with a possible return of about 80% when you sell your home.
Gutting the kitchen is a big step! If you live in the home, be prepared to have your life upset for quite some time. If you have extra space in your home, your contractor may set up a temporary kitchen, a terrific way to mitigate the problem. This is the opportunity to create your dream kitchen — change the layout, install high-end appliances, remove walls to create an open concept, and install the perfect island. Your return on an upgrade like this could get you at least 80%-85%.

Bathroom
Many new buyers and homeowners dream of soaking in a new luxury tub or having the most up-to-date technology in the bathroom. Luckily, investing to make these upgrades in bathrooms is generally an excellent way to upgrade your home. Like kitchen upgrades, homeowners can complete minor upgrades to refresh the bathroom or do a complete overhaul of the space.

Minor upgrades of hardware and lighting can make your bathroom feel brand new. When completing a larger remodeling project in your bathroom, choosing suitable materials is critical when focusing on return on investment. High-end faucets, showers, vanities, and tubs will not only feel luxurious to you but also to buyers when you're ready to sell.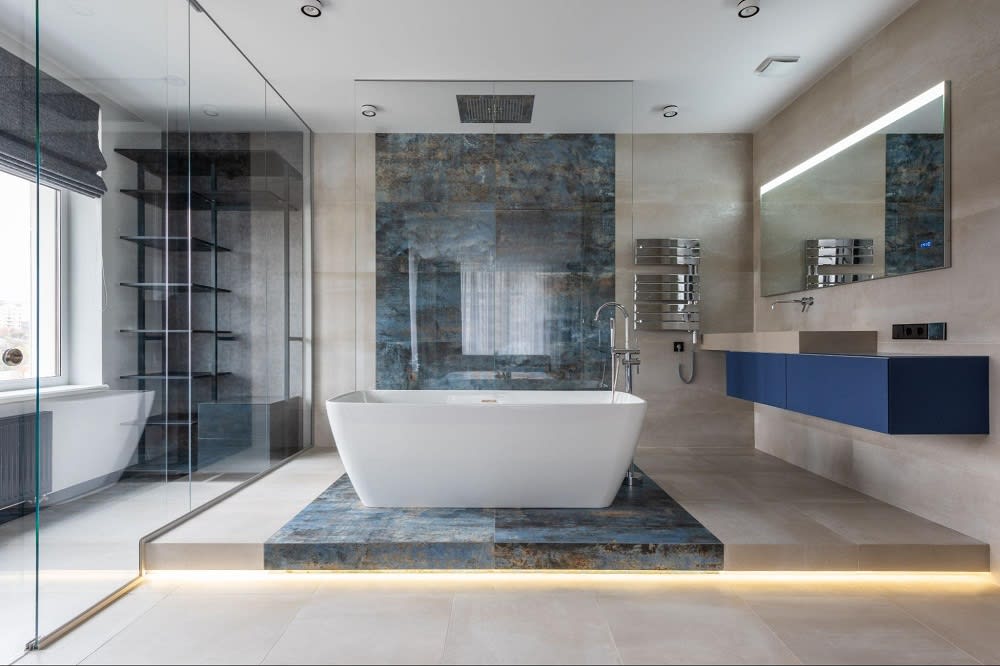 Hidden upgrades
Sometimes, the upgrades that make the most financial sense are things you do not see regularly. For example, having an efficient home is appealing to many homeowners. The return on investment is realized not only when you sell the property but also in your annual utility costs. Heating and cooling bills could decrease by 15% with these upgrades.


While
insulation
upgrades are not glamorous by any means, replacing your insulation can help you recover most of the cost to replace it, and it'll lead to a more comfortable home. Additionally, replacing your home's HVAC system could provide you with almost 70% in returns. An outdated HVAC system can wreak havoc on your home — and your life if it starts to perform incorrectly. Working with an HVAC professional will allow you to complete an energy assessment of your home and design the system right for your space.
Upgrading your space is a great way to add value to your home — and your wallet! Plus, having functional communal areas for everyone in the family adds value way beyond dollars, and providing an energy-efficient home adds value to the environment.
Asking a local real estate agent like
Zach Weinger
would be a great decision when deciding which upgrades to make to your Del Mar home. Whether buying or selling, contact Zach and his team today to get started on your next real estate journey!