Your home is your comfort zone: a place where you should feel relaxed, comfortable, and safe. For far too many years, the bathroom was not a room to be celebrated — but times have changed. Today, bathrooms are heralded as a place to pamper ourselves and find the ultimate relaxation within our walls. When searching for Encinitas homes for sale, keep an eye out for these luxurious bathroom upgrades that will positively impact your quality of life.
Earthy designs & wood tones
Over the past two years, we've repeatedly heard that nature is scientifically proven to provide health benefits, and exposure to environments reminiscent of the natural world contributes to relaxation, lowers blood pressure, and enhances one's overall wellbeing.

Wood is timeless
Incorporating modern wood tones into your bathroom provides the soft feel of the forest within your home. While you don't want to put hard-wood floors in the bathroom, there are other ways to incorporate the material into your space. Accent walls, dark vanities, stools, benches, and shelving are all great ways to bring in wood elements without worrying about splinters from your floor. If a wood floor is something you crave, try tiles resembling wood or modern, waterproof vinyl flooring.

Incorporate nature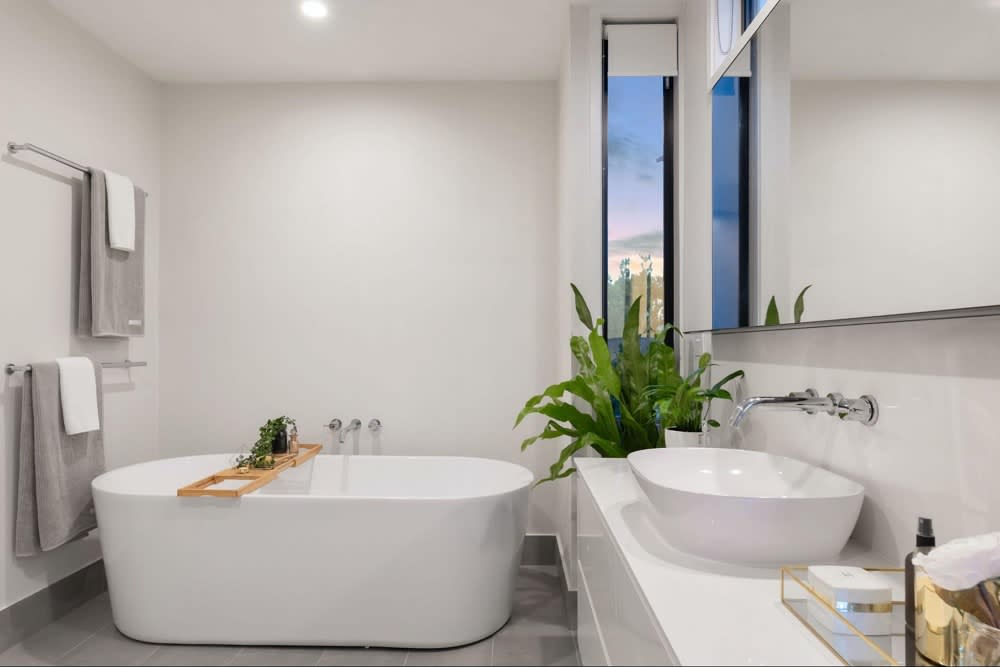 If you have a beautiful view right outside your bathroom, show it off. Install large windows or sliding doors to give you vistas of the stunning landscape right by your home. Don't worry about the prying eyes of neighbors, as there are a variety of
windows
that allow complete privacy. If you don't have the luxury of amazing views, but nature remains one of your priorities, bring the outside in! Many types of houseplants thrive in the bathroom's humidity and low light. Design a living wall with mosses and succulents to recreate a lush, jungle atmosphere, or decorate your shelves with a few eucalyptus plants for a fresh scent for the perfect "spa-like" experience.
Wet baths
A big concern when outlining a bathroom is the division of space — enough space is needed for a shower, tub, toilet, and vanity, but where to put all of these necessities if there's not enough space? Wet rooms have taken over modern bathrooms and solved the space separation issue. These spaces in Encinitas luxury houses take the concept of a walk-in shower and elevate it. If your goal is to maximize space while maintaining a luxurious feel to the bathroom, a wet room will certainly accomplish that goal.
Dual showers
This simple yet pampered upgrade allows for two streams of water set at different temperatures and is a must for any luxury bathroom. Homes with dual showerheads help create the ultimate luxury spa experience — especially a
rain shower head
!
Technology upgrades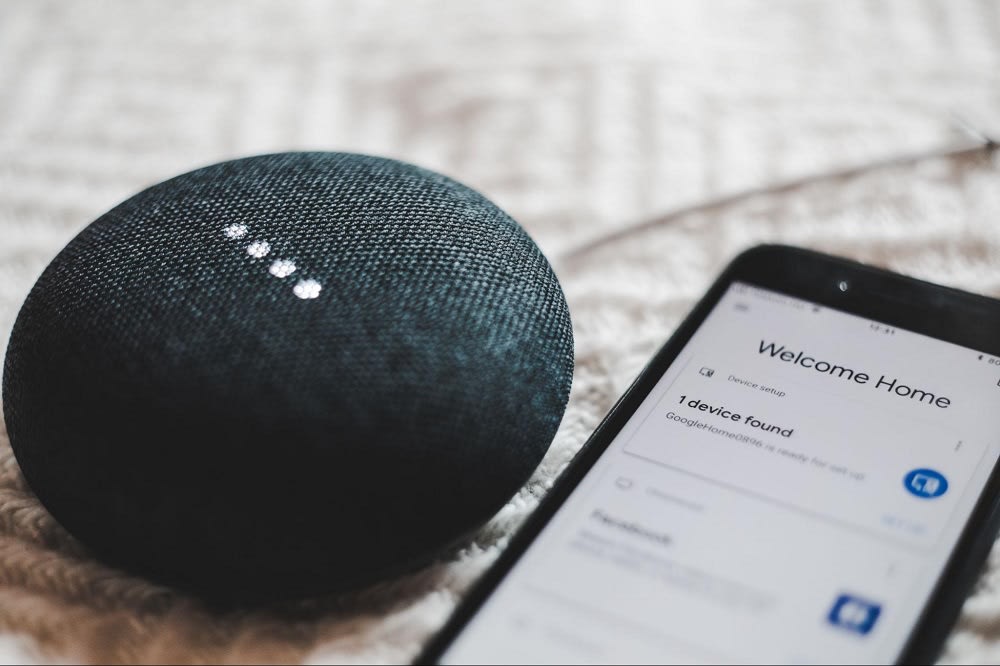 Once upon a time, there was the excitement of having the battery-operated and waterproof shower radio. Today, Encinitas homes for sale offer the ability to listen to the radio right through our bathroom fans with Bluetooth technology while asking Alexa or Google to play our favorite song. Upgrading fans, mirrors, and showers to include this system is a fast-growing trend as it can significantly enrich the space's ambiance. As
smart homes
become more common, having a good electronics designer is critical when updating your bathroom.
It is never easy to get the right temperature when turning dials on your shower. Your shower's temperature may vary each day, even though you likely have a preferred setting. Smart showers alleviate this problem by providing a platform to control the temperature. If you have children, adjusting this to prevent scalding is also a great safety feature. Additionally, energy savings is a huge plus when installing a smart shower. The
EvaDrop
system claims you can save 50% of the water used when showering with their product installed.
Reaching costs of $13,000, smart toilets could save you money in the future by reducing the risk of overflow, detecting water levels, and only using the necessary amount of water. A cost-effective and practical option to consider adding to your bathroom is a smart mirror that features a built-in alarm clock system, real-time weather updates, dimmable lighting, and magnifying area.


Bathroom faucets can be water spotted and germ-ridden havens. A touchless faucet in an Encinitas luxury home is a fantastic upgrade that makes the basic function of washing your hands much cleaner. Today's touchless faucets can be motion or voice-activated, making it easy for everyone in the family to use.
Wallpaper
Wallpaper continues the trend of providing an effortless way to splash your style. You may love nature-inspired designs or opt for a bird or leopard pattern to give it a more tropical feel. Wallpaper can bring in a Glamor, Art Deco, or Minimalist style to your upgraded bathroom. With its relatively low installation cost, there's a lot of room to get creative here.
Update the linen closet
Storage is always an issue in bathrooms. Linen closets have been used for decades in the bathroom and are often cluttered with many other household items. Encinitas homes offer clever solutions with pull-out drawers, custom-designed cabinets, and shelving. Work with your designer or contractor to create a storage area tailored to your needs when upgrading your bathroom.
Minimalist style
A combination of Scandinavian and Japanese styles continues to be a hot trend for 2022 in Encinitas luxury homes. Simple curves, rounded designs, and a mix of modern and nature equal a combination of these two styles. Dark wood accents with moody tiles and accent lighting will show off your new luxurious space and transform your bathroom into a work of art.
Freestanding tubs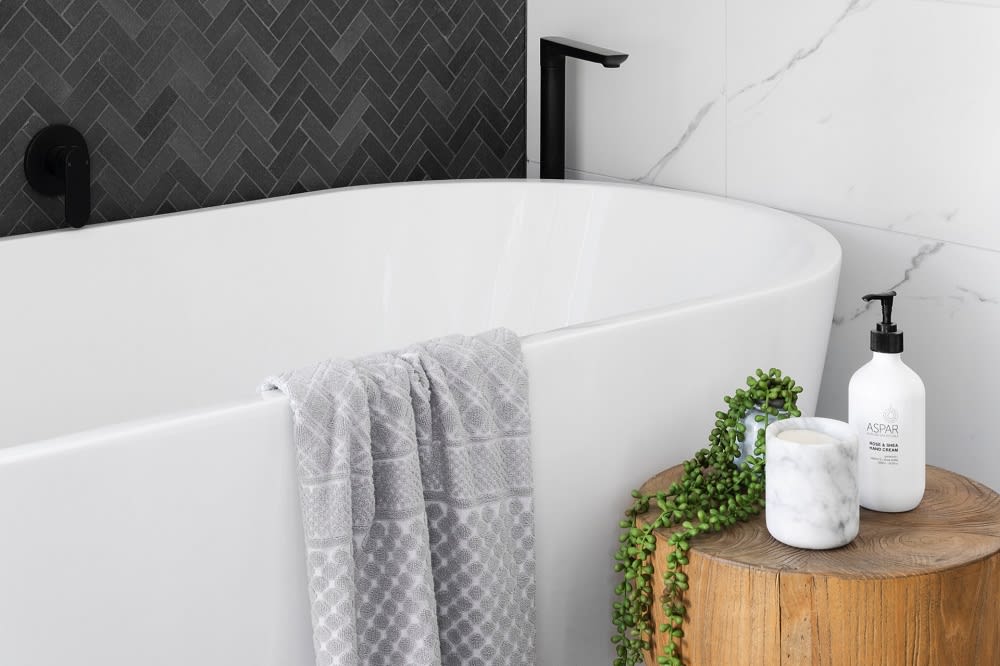 A soak in the tub is great for sore muscles and is an indulgence in and of itself. Fill that tub full of Epsom salts and essential oils, and you'll want to spend hours relaxing with a glass of wine. The look of freestanding tubs is classic and will upgrade any bathroom.
Sustainability features
The look and feel of your luxury bathroom are a significant part of the renovation. However, incorporating features that minimize water and electric usage creates enormous environmental benefits while reducing energy bills. Consider installing a
water recycler
, efficient smart showers, or low-flow toilets to lower energy usage.
If you're looking for more information about luxury bathroom upgrades or Encinitas luxury houses for sale, please don't hesitate to reach out to trusted local agent
Zach Weinger
for expert guidance.