They call San Diego "America's Finest City," and that moniker also applies to neighboring communities, including Rancho Santa Fe and Del Mar. They are among the best places to live in the United States. Residents enjoy the very best of everything Southern California has to offer, from one of the best climates in the world to fine dining, shopping, entertainment, and outdoor recreation.

Here's a look at Rancho Santa Fe and Del Mar, as well as downtown San Diego, which has become a popular place to live over the last several years, particularly among young people.
Rancho Santa Fe
Rancho Santa Fe is a posh area in northern San Diego County, about 30 miles from downtown San Diego. Affectionately known as "The Ranch," it is a California Historic Landmark known for its mansions and estates on large lots, rural ambiance, privacy and celebrity residents.

Rancho Santa Fe annually appears on lists of the best places to live in the United States and Rancho Santa Fe Real Estate resides in one of the most expensive ZIP codes in the country.

Rancho Santa Fe is named for the Santa Fe Railroad, which in the early 1900s bought thousands of acres of land and planted eucalyptus trees to use for railroad ties. The experiment failed, and the land was subdivided for agricultural and residential use.

As part of the development, it became one of California's first planned communities. Many homes were built in the Spanish Colonial Revival architecture. In 1989, it was officially designated as a national landmark.

In the early days, Rancho Santa Fe attracted Hollywood stars such as Bing Crosby and other celebrities such as industrialist Howard Hughes. Among the rich and famous who own homes in Rancho Santa Fe include weight-loss guru Jenny Craig, golf star Phil Mickelson, Microsoft's Bill Gates, and Mike Love of the Beach Boys. Many other entertainers have lived there, and it's popular with former and current professional athletes who enjoy the comfortable lifestyle and privacy.

Among the Rancho Santa Fe homes for sale are fabulous estates and mansions. Optometry billionaire Herbert Wertheim recently spent $23 million on a 33-acre estate, the most expensive home sale ever in "The Ranch" and one of the most expensive deals in San Diego County.

The typical value of homes in Rancho Santa Fe is $2,996,307, according to Zillow. Home values have risen 15.3% in the last year.

Rancho Santa Fe is considered inland but is just a short drive from the Pacific Ocean.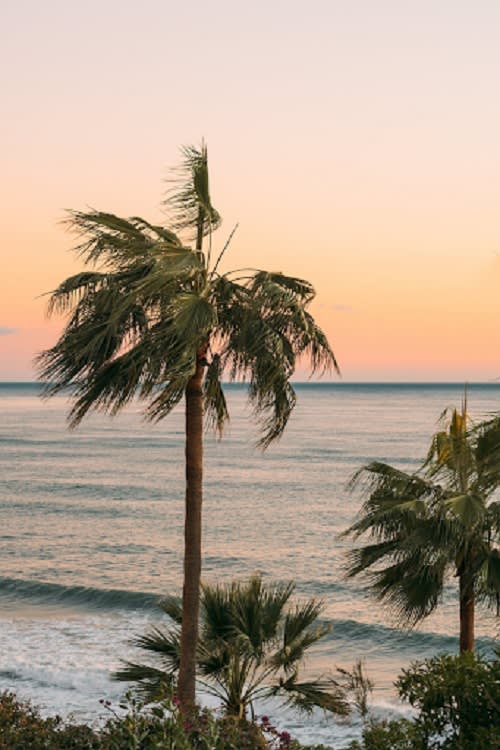 Del Mar
Del Mar is a beach city just north of San Diego on a prime stretch of the Pacific Ocean coastline. It offers old-school charm and a long connection to the history of the San Diego area. It is most famously known for the Del Mar race track, which became popular with Hollywood celebrities thanks to Bing Crosby's involvement. Crosby was a founding member of the Del Mar Thoroughbred Club, which opened the race track in 1937. It still operates today. Crosby even wrote a song about Del Mar called "Where the Turf Meets the Surf." That phrase remains popular with horseplayers.

The quaint downtown offers many choices in fine dining, galleries, and boutiques. Besides the horse races, other outdoor activities include the beach and golf. The San Diego County Fair at the Del Mar Fairgrounds is an annual event that draws thousands of fun-seekers.

Del Mar Real Estate has a wealthy population living along the beach and on the bluffs above the ocean. However, the area is vulnerable to the rising sea level and erosion that has threatened homes and some transportation infrastructure.

The typical home value in Del Mar is $2,870,447, according to Zillow. Home values are up 13.4% in the last year. Del Mar new homes of note are right on the beach or just across the street from the beach. There are many homes available in pleasant neighborhoods between the beach and Interstate 5.

Del Mar draws the young, hip, and rich. It is also popular with athletes, including Green Bay Packers quarterback Aaron Rodgers and recently retired New Orleans Saints quarterback Drew Brees and his family. Brees was introduced to the area when he played for the San Diego Chargers.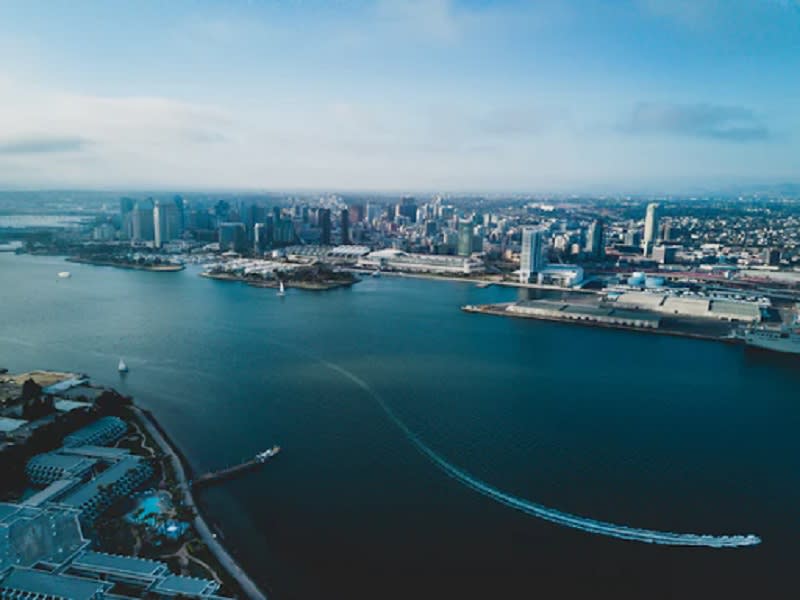 Downtown San Diego
Speaking of hip and trendy, downtown San Diego has changed tremendously over the last several years — for the better. While it was once a place no one wanted to go, downtown is now a great place to live, work and have fun.

The skyline is full of condos and apartment towers, and there are more being built all the time. There are plenty of opportunities and price ranges to purchase downtown San Diego properties, whether you're single, a couple, or even a family. The key demographic tends to be young and active. Many people who work downtown can walk to their office.

The Gaslamp Quarter is the premier entertainment destination in the region, with loads of restaurants, bars, and music venues. Although the Horton Plaza shopping center is now gone, the downtown area has enjoyed a substantial resurgence thanks in part to Petco Park, the home of the San Diego Padres in East Village. Petco Park was the catalyst for the gentrification of skid row, and an influx of hotels and condo towers popped up next to the Gaslamp Quarter.

Little Italy, on the northern edge of downtown, Little Italy is another area known as a great place to live, grab a drink, or have dinner. There are also some nice dining spots along San Diego Bay.
If you plan to buy or sell Rancho Santa Fe homes, Del Mar new homes, or downtown San Diego properties in 2021, contact Zach Weinger for assistance.