Carmel Valley
Voted the #4 neighborhood to live in San Diego by Niche, Carmel Valley is a wonderful suburb to raise a family. Carmel Valley's proximity to Interstate 5 and State Route 66 makes it convenient for residents and commuters alike. The beauty of this community is that residents have every opportunity to work, live, and play close to home. Shops, restaurants, movie theaters, and a range of other amenities are just a stone's throw away, which means residents spend more time enjoying their community and less time commuting.

The Carmel Valley Branch Library is a vital community resource, offering everything from computers for studying to free cultural and civic events. The library offers programs for children, including storytime for babies, toddlers, and preschoolers. The Carmel Valley Recreation Center is a community favorite, offering an array of classes and programs to foster creativity, sportsmanship, and self-confidence. The center provides everything from the Tiny Tots program to get little ones ready for preschool, to Rock 'n Tumble Gymnastics.

When your kids aren't busy taking classes and exploring the library, there are several local parks where they can run, climb, and bond with new friends.

Carmel Valley is home to several exceptional schools, including:

Del Mar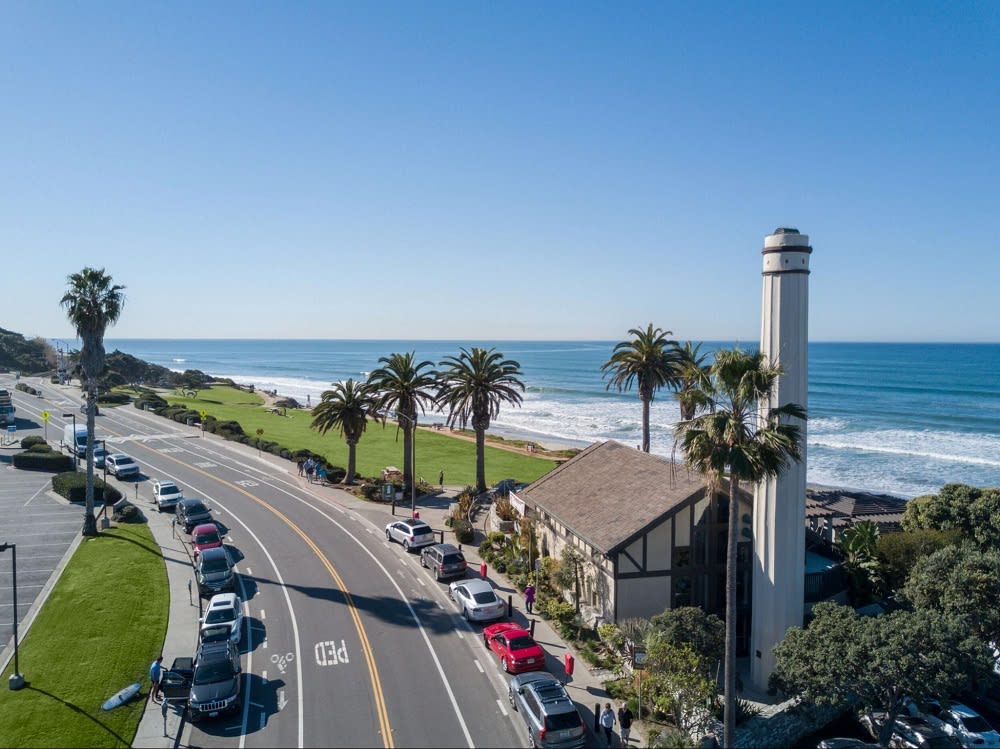 Credit: Del Mar Village

Del Mar is a quaint beach town with a lot to offer. Rated the best suburb to raise a family in San Diego by Niche, Del Mar is home to highly-rated public schools, cafés, and parks. This charming suburb is home to a tight-knit community that adores its neighborhood and enjoys the opportunities and amenities it offers children.

What was once a community where Hollywood's biggest stars would escape for peaceful ambiance, beautiful beaches, and thoroughbred horse racing, is now a beachside enclave for families and tourists. People travel from around the nation to delight in Del Mar's beaches, sandstone canyons, and recreational activities.

Del Mar Village is the premier destination for a broad range of restaurants and shops. Head to the upscale, dog-friendly Del Mar Plaza to stroll through high-end boutiques, gourmet restaurants, and beauty salons. For an exciting and educational day out with the family, stop by the Free Flight Bird Sanctuary to interact with exotic parrots in a small tropical oasis. Enjoy breakfast at Americana Del Mar, pick up seasonal produce and artisan goods at the Del Mar Farmers Market, and enjoy time with the family at Del Mar Village.

Be sure to visit Powerhouse Park, where locals gather to enjoy the sandy beach and savor seaside picnics. Powerhouse Park also features a barefoot-friendly tot lot for little ones to explore swings, slides, and climb in the playground. Given the selection of beaches and parks accessible to Del Mar locals, it's arguably the perfect San Diego community for families.

Del Mar is close to several outstanding schools, including:

Del Mar Mesa
Considering its excellent schools, wide availability of jobs, and luxurious amenities, Del Mar Mesa is also ideal for raising a family. This residential neighborhood is suitable for those looking to enjoy a lavish, semi-rural lifestyle without an abundance of strip malls and fast-food joints taking away from the stunning landscape. Nature enthusiasts flock to Del Mar Mesa for its equestrian, biking, and hiking trails, as well as its access to both public lands and private communities.

The Preserve at Del Mar Mesa is an exclusive, gated community surrounded by lush open space and the mountainous Los Penasquitos Preserve. Residents of The Preserve enjoy hundreds of acres of trails and wildlife exploration opportunities. Unobstructed sunsets and views of the Pacific Ocean make The Preserve a unique and beautiful place to call home.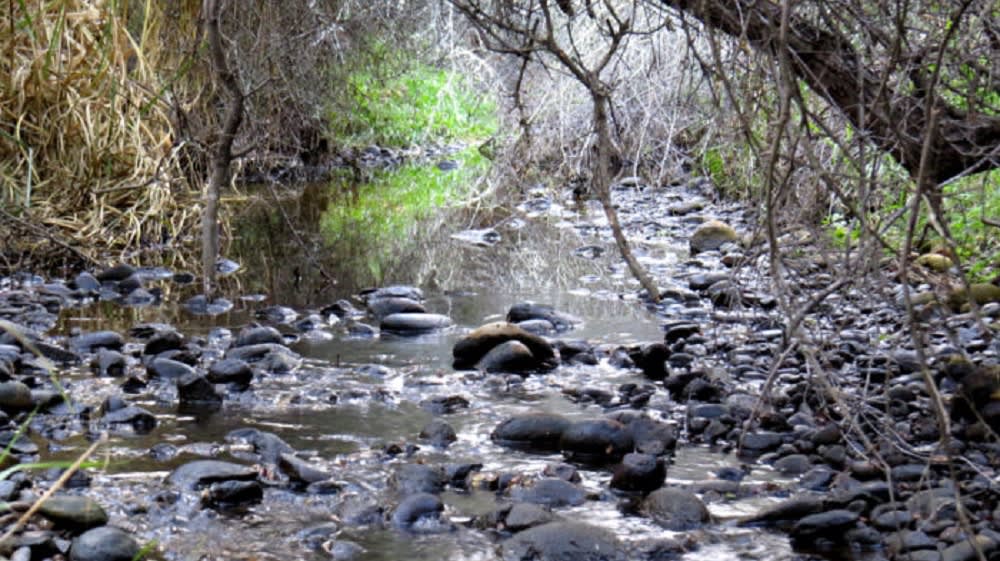 Del Mar Mesa Preserve, Credit: Modern Hiker

The Del Mar Mesa Preserve covers a large portion of the town. An expansive 900-acre slice of natural landscape, the preserve is home to dozens of endangered species of flora and fauna and is a popular destination for equestrians, trail bicyclists, hikers, and nature lovers. For a relaxing day outdoors, families head to Del Mar Mesa Neighborhood Park. The Friends of Del Mar Mesa is a nonprofit organization that works to protect and preserve the habitat and recreational resources of Del Mar Mesa. If you're looking for a San Diego community that maintains its rural charm and gives access to wonderful natural areas, Del Mar Mesa is perfect for you.

There are several excellent schools in proximity to Del Mar Mesa, including:

Solana Beach
Solana Beach is a charming seaside community a mere 30 minutes from downtown San Diego. People move to Solana Beach for the beautiful coastline, eclectic boutiques, restaurants, golf, nightlife, and nearby hiking opportunities. With its suburban feel and urban amenities, Solana Beach is easily one of California's best places to live.

Solana Beach's five beaches have a lot to offer residents hoping to spend time outside. At the northern tip of Solana Beach is Seaside, a great surf spot with an outer reef called Table Tops. If tide pools interest you as much as soft sand to lounge on, head to Tide Beach. Fletcher Cove, also commonly known as Pillbox, is the community's main beach park for surfing, swimming, and bodyboarding. Located near Fletcher Cove is Del Mar Shores, a stretch of coastline known for its water sports and scenic views.

After a hard day at the office, locals head to Pizza Port Brewing Company to nosh specialty pizza and drink a wide selection of draft brews. Viewpoint Brewing Co. is a dog-friendly hangout serving tasty fare and beer that's great any time of day, especially for weekend brunch with friends. With nightlife, beaches, hiking, and more, Solana Beach can provide the Californian coastal lifestyle that you and your family have been dreaming of.

Solana Beach is home to several highly-rated schools, including:

Torrey Pines
Located just northwest of San Diego and right along the coastline, Torrey Pines is a family-friendly community. Not only are the schools amazing, but there are also plenty of job opportunities in Biotech. San Diego is teeming with biotech companies, many of which operate labs in Torrey Pines and the surrounding area. Torrey Pines residents enjoy life by the sea and are a 20-minute drive from downtown San Diego. Surrounded by natural beauty and conveniently close to urban amenities, Torrey Pines is a fantastic neighborhood to call home.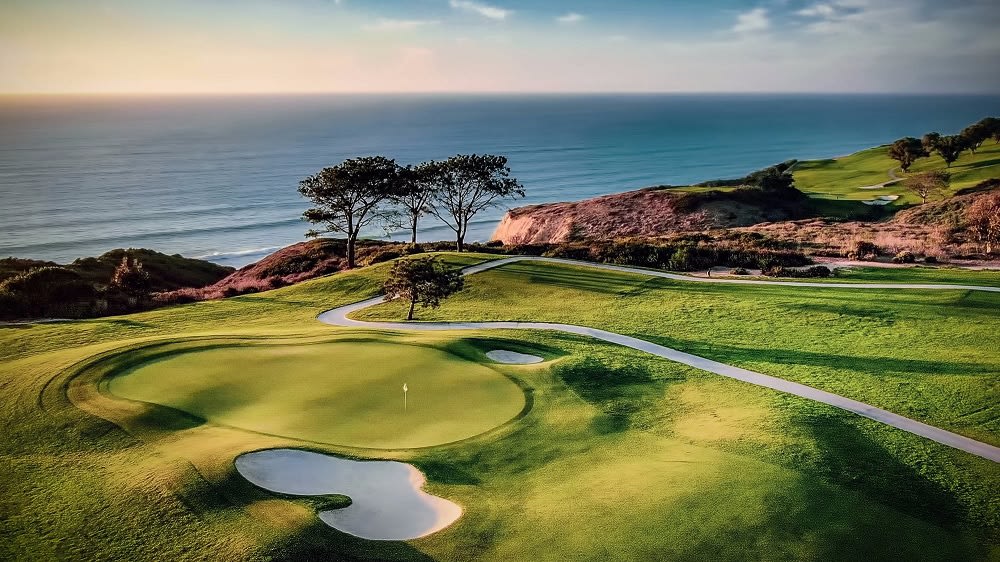 Credit: Torrey Pines Golf Course

Few beaches in San Diego are as gorgeous as Torrey Pines State Beach. Families can spend their days swimming, fishing, and basking in the Southern California sunshine. When you need a break, you can head to the world-renown Torrey Pines Golf Course to tee off and enjoy beautiful views of the Pacific Ocean. Take the family for a nature trip to Torrey Pines State Natural Reserve, where you can enjoy time spent among local plants, animals, and geological formations. If your family loves spending their free time outdoors, Torrey Pines is a perfect destination for you.

Exceptional Torrey Pines schools include:

Looking at homes for sale near San Diego?
Are you or someone you know looking for Del Mar real estate or property in the surrounding communities? Be sure to contact real estate agent (and Rancho Santa Fe local) Zach Weinger for all your San Diego real estate needs. Zach's unrivaled regional knowledge, professionalism, and dedication to his clients will help your family find the luxury San Diego home of their dreams—with a great neighborhood to match.