Downtown San Diego is booming. In fact, the up-and-coming city is right behind New York and Los Angeles for the best place to be if you want to build a career. About half of the downtown residents work in government, and young entrepreneurs are heading to
Little Italy
and East Village, making these areas some of the fastest-growing in San Diego.
The high quality of living in downtown San Diego is yet another draw for residents, current and prospective. There are green spaces and more being developed. Of course, there are also plenty of hopping clubs, music venues, and all the other entertainment options that draw people to the downtown area. Most importantly, San Diego is close to the beach.
New construction and luxury condos in downtown San Diego are popping up everywhere. The opportunity for modern, new construction residencies is growing. Luxury condos have amenities that make the HOA fees worth it. What can you expect from the real estate market in downtown San Diego? We have the scoop for you here.
Construction
The demand for more housing in downtown San Diego is driving a furious pace of construction projects. There are over 14 construction projects currently underway and two dozen pending projects. There are approximately 37,000 people currently living downtown San Diego, but projections – based on demand and the growing job market in the area – calls for 67,000 by 2050. If this is the case, the downtown area will need to add another 67 or so buildings.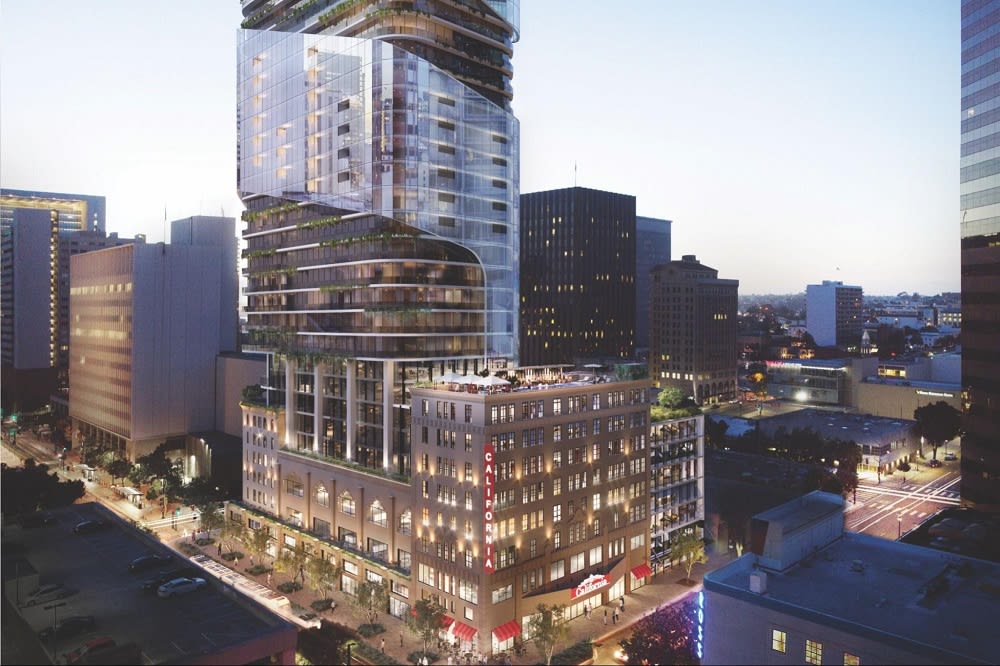 New buildings will likely get taller as well. The new
Theatre House
has luxury condos in downtown San Diego starting in the $400,000 range for a one-bedroom. There are a couple more condominium developers interested in building downtown. Needless to say, you will see some exciting new developments over the next couple of years in downtown San Diego.
Home values
The average price of
downtown San Diego
properties has gone from the $625,000 range in 2017 to a current range of $900,000. Just since 2020, home prices jumped an average of $200,000. The average price per square foot of downtown property soared. In one year, it went from a little below $600 per square foot to currently a little over $700 per square foot.
Unlike other areas of San Diego, the value of property downtown varies based on construction. When a new luxury condominium opens, the increased supply tends to hold home values steady for a bit. In between construction projects – and when inventory is tight – home values start inching upward.
Investing in downtown
In 2021, Mayor Todd Gloria signed
legislation
regulating short-term vacation rentals. Now, only 1% of the overall housing stock can be rented out. Property owners must obtain a license from the city. Hosting platforms, such as Airbnb, are required to collect the license number to list a property on their website.
Owning luxury condos downtown San Diego in the past has been a great option for generating cash flow with short-term rentals. The option is still available, but you have more regulations and hoops to get through. A better option for investing might be a second home where your family and close friends can go for vacations.
Seller's market
Currently, downtown San Diego is in a seller's market. This means there is a greater demand for downtown San Diego properties than inventory available. A seller's market means the seller has the advantage in the transaction. When they receive multiple bids on their property, it usually results in getting more than their listing price. It is no surprise that this is a good place for a seller to be.
For the homebuyer though, they must be competitive and ready to act. Bids placed on a home that is contingent on the buyer selling their current home first will likely not be accepted. It is important for the buyer to have their
finances secured
so they can make an offer and follow through quickly. Submitting a competitive bid relies on you having a skilled realtor working for you.
The new downtown
East Village is being called "the downtown of the future." The pandemic had little to no effect on development in the area. Demand and sales for East Village remains strong. Residential construction in the area has been steady. New developments breaking ground in the area will add over 2,100 apartments, which is good because they are in high demand. Rental rates have gone up almost 9%.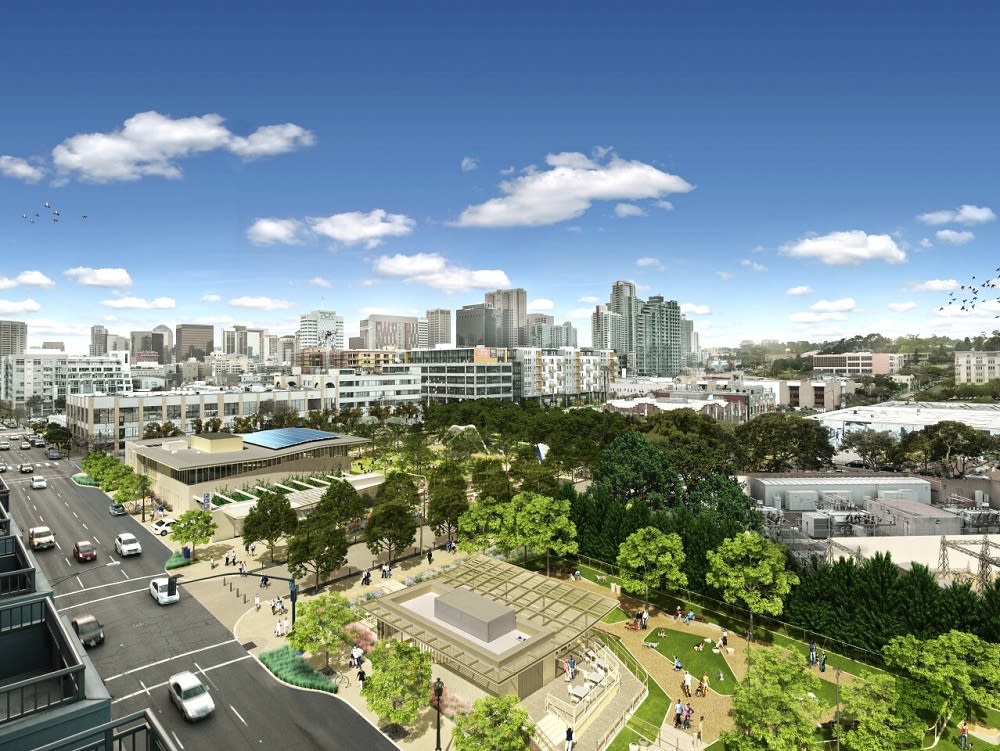 East Village Green, Credit: The San Diego Union-Tribune
Restaurants and live music venues are ramping up to give the area the same active vibe of Little Italy and Gaslamp. A key new development to the area is East Village Green. It will add 4-acres of green space to the neighborhood. When completed in 2023, it will have a community center, a playground, a performance pavilion, and dog parks. Greenways will connect it to other parks. The
UC San Diego @ Park & Market
has recently opened as well, and it is filling up. These new developments will attract more developments around them adding more downtown San Diego properties to choose from.
Finding your home
With so many construction projects underway and more on the planning board, working with a local real estate agent will help you stay knowledgeable about what is available. Your next perfect home might be wrapping up construction soon. Local real estate agents can help you get into one of the new luxury condos in downtown San Diego. Experienced realtors are experts at navigating downtown's changing real estate market.
They are skilled negotiators that will give you an edge when submitting a bid during a seller's market. When working with the seller, they make sure they obtain the full value for their property. Good real estate agents look out for their client's best interests. They listen to their clients to gain a full understanding of their needs and goals so they can meet them.
Zach Weinger's Team
of realtors looks forward to answering your questions. They have in-depth knowledge of downtown's developing market. As experienced real estate agents in buying and selling luxury condos, residential homes, and investment property they are ready to help you reach your real estate goals.